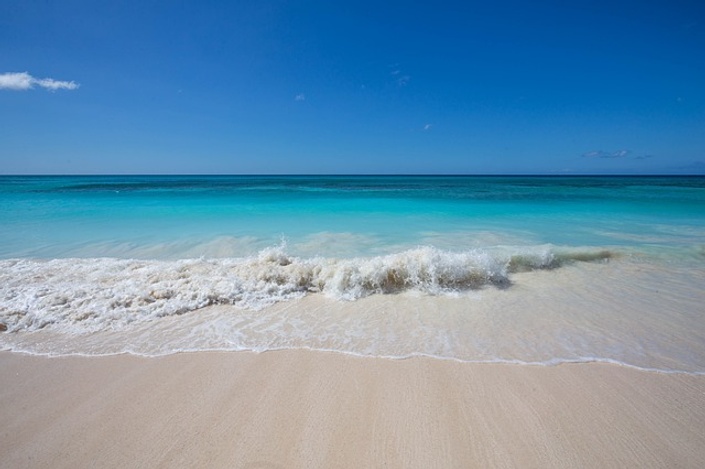 BRRRR Freedom Community
Keep your insights and information up to date about the BRRRR strategy. Your questions answered and connect with like-minded investors
Real Estate Investors - Are You Ready to Accelerate Your Activity?
The market is hot, interest rates are at all-time lows, everyone is telling you now is the time, it's a 'no-brainer' offer, and on Facebook everywhere you turn there is suddenly another expert who made $1 million in 7 weeks!
Real estate investing sounds exciting, even easy and with the current market and opportunities where could you go wrong?
But too many investors are jumping into or expanding their portfolios without all the facts, working a proven system or having a reliable sounding board for an unbiased opinion and they are losing thousands of dollars and may not even know it yet.
Or worse they are afraid to ask or are paralyzed from making any decisions and missing great opportunities.
When I started out, I didn't know what I didn't know. But one thing I noticed was that there were others who had built a system, found the answers and been successful because they listened to others who had been there and done it successfully too.
Imagine in 10-15 years time quitting your 9-5 job, sitting back with a portfolio of cash flowing properties and the freedom to spend time doing what you love.
That's what I did on October 1st, 2020, Freedom Day as I will forever call it.
In a little over 7 years, I have retired from my J.O.B. with a 10 property, 14 door portfolio using the BRRRR strategy. These were a mix of long and short-term rentals to boost cashflow while utilizing the BRRRR strategy.
It wasn't always easy, I sure made mistakes, but there were three key things I put in place;
I discovered and developed a proven strategy and many processes
I built my professional power team and worked the plan for the longer term, no get rich quick or overnight success.
I sought the guidance and advice of other successful investors and surrounded myself with like-minded people
That made the difference and helped me achieve my goal in half the time I had originally set.
And now I want to offer what I have learned and know so you can enjoy the same freedom I am now reaping.
What challenges were you facing prior to joining?
I was facing an overload of information which led to inaction. With so many real estate strategies out there it was a challenge mapping the strategy to the processes. Also, I was not clear on how to analyze a profitable deal. . Overall, I was unable to take action.
What made you choose the BF Community?
I choose the BF community for two reasons - leverage Sarah's deep expertise and be part of like-minded individuals all going through the same journey. After just a few weeks of being part of the BF community, it was apparent to me that real estate is a big industry but a very small community. Oftentimes the solution to your real estate problem comes in the form of a person. Sarah has generously shared her network and has made important connections that helped develop my team.
What difference has it made?
I am much more organized and well equipped to talk to various stakeholders (mortgage brokers, realtors, wholesalers, BCIN designers, contractors etc). Just like running any business, it is important to lay the foundation for systems and processes. Sarah helped declutter all the noise and through sharing her knowledge and experience, provided a guide for each BRRRR step - I find myself constantly referring back to these checklists. In just a few weeks, I have a strategy and a plan in place. I'm working with my team both on the ground and virtually which has given me the much-needed acceleration I was looking for.
What has surprised you most about the experience so far?
Your network is your net worth. Real estate is all about building the right relationships and working collaboratively - just like a community. Don't reinvent the wheel. Learn from others' mistakes.
If you want information that is fast and validated through referrals, this is the community for you.

Babar Moghal
Watch Sarah Larbi share her secrets to Quitting the 9-5 Using the BRRRR Strategy - scroll down to the Curriculum section and watch the 75-minute video for FREE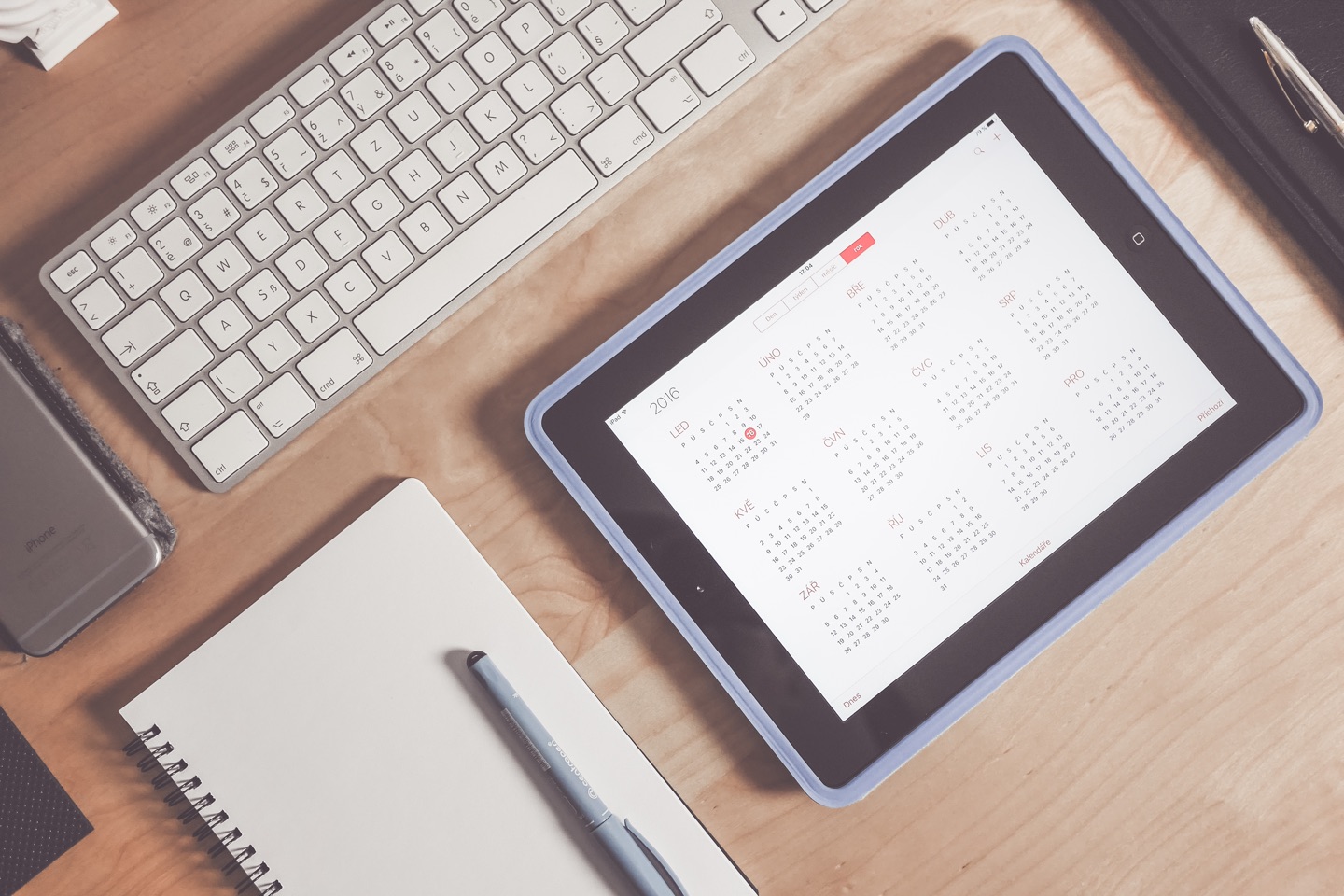 "I just want to let you know, we really enjoyed your 1st training last night, it was very insightful and very informative and your delivery was impeccable, we feel like we got our money's worth in your 1st training session.
It really gives us some guidance to narrow our focus as well, keep up the great work.
More importantly, my boys showing interest in your BRRRR program gets me excited, Warren said he is getting it, so in 90 mins and on the first call, my son knows a lot more about BRRRR than when he started his day yesterday.
You are changing lives at a young age, good on you.
I can't wait to spread the word about your BFC"
Naipaul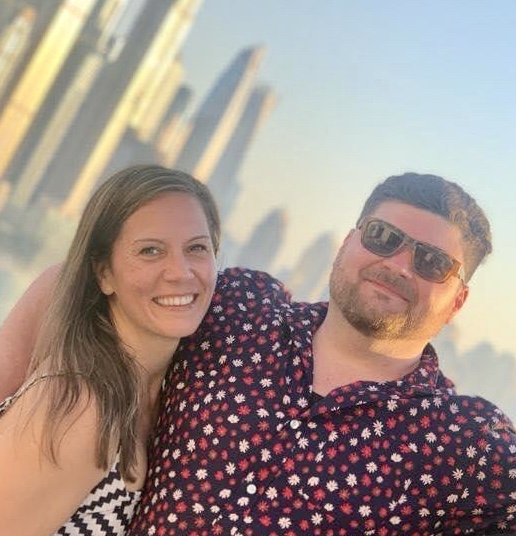 We are so grateful to have the BRRRR Freedom Community and Sarah!
The focused knowledge, straightforward guided explanations from Sarah, countless resources, connections and the active chat with the entire community, have quickly brought many of us to great success already.
We personally find it amazing how fast you see the benefits of "investing in yourself". This course has already paid for itself 10x over by one mistake alone we could have made without it!
The value for the cost is way beyond comparison to any other REI course I have paid for.
Sarah delivers more than you would ever imagine, hands down!
Proudly,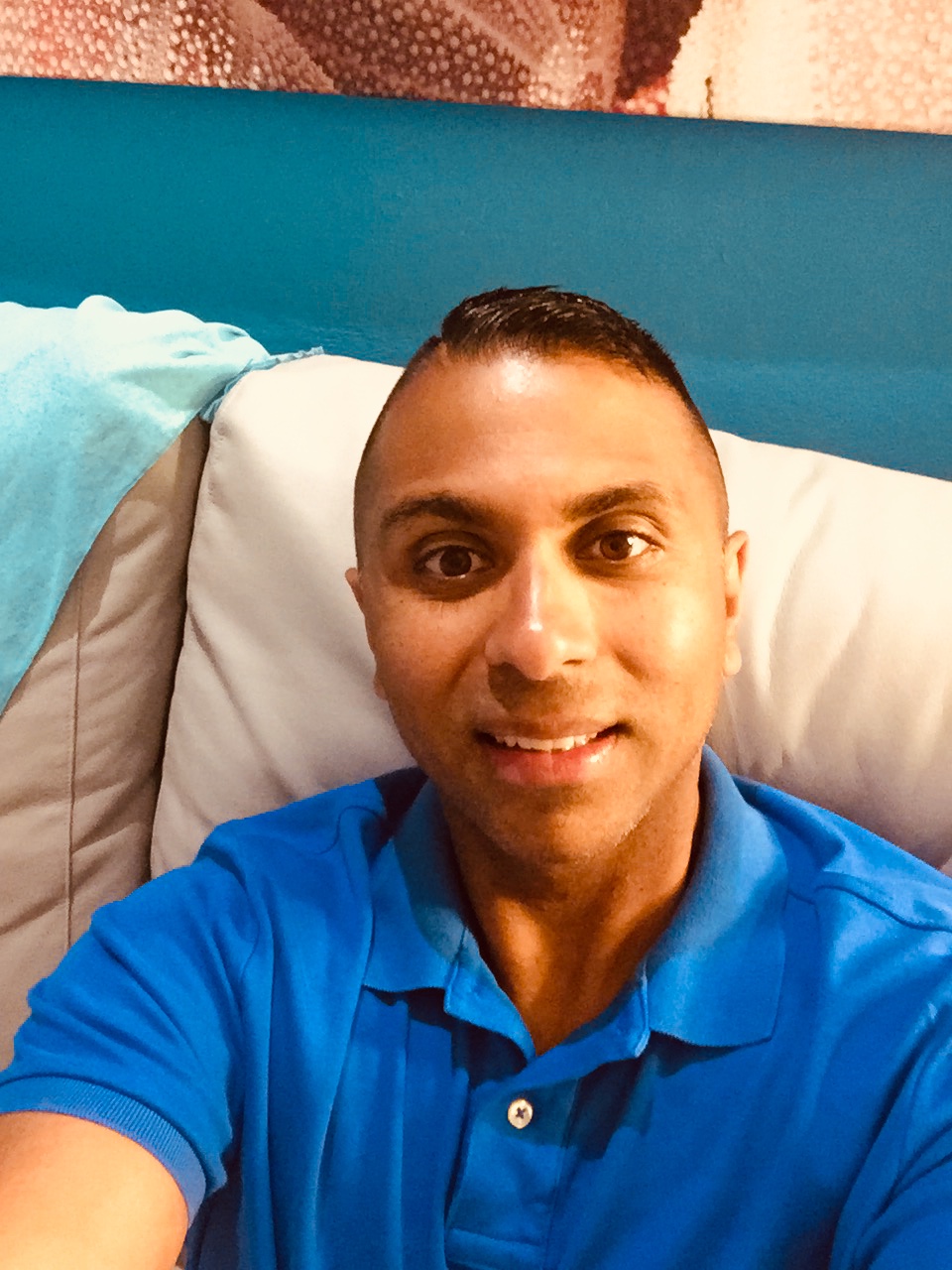 Sarah's method of teaching is not about only learning about a specific investing using a certain "textbook" technique, she teaches you the tools, techniques and methods to make it part of our lifestyle. I have taken various courses on real estate, and have very rarely met someone who is able to provide guidance in such a practical way that you can start incorporating it immediately as part of your investing journey.
Sarah actually CARES about her students learning journey- this is not a generic statement but is something that she consistently demonstrates on a regular basis. She makes herself available to answer any and all questions and has a very positive, and encouraging attitude towards her students.
Amit Parkash|Associate Vice President, TD Bank Group
Introducing the BRRRR Freedom Community.
Sometimes you don't need the workshops, the manuals and all the extras that large coaching packages offer. You want solid, proven advice, your questions answered and connect with others going through it at the same time.
That is what the BRRRR Freedom Community is all about.
Access to one of Canada's leading BRRRR Experts, a group of like-minded, investors asking the questions you might be afraid to ask elsewhere, sharing their wins and disappointments and guided by someone who has been where you are right now.
The BRRRR Freedom Community is an active online group mentoring program led by me, Sarah Larbi, where you get the opportunity to hear about my strategies, lessons learned, latest advice and insights and ask the questions in a safe and supportive environment.
Each month (usually the first Tuesday and 3rd Thursday evenings) we will get together for two live calls. Topics typically cover a specific part of the BRRRR strategy or latest news for one call and more of a hot seat coaching/Q&A format for the 2nd call or I bring in a member of my power team to share their insights or cover some developing news and answer your questions.
All the calls are recorded and stored in a Community Vault for current members to access. As long as you stay a member you get access to the live calls and all the recordings.
Each month I will also be adding resources related to that months topic that you will have access to.
We also have a Private Facebook Group so that current members can network and support each other in a safe environment.
Ready to join? The investment you make now will likely be made back more than once inside a year. The intention is to offer it at a level that encourages you to stick around in the community because that is where the true value is going to lie.
NOTE: The BRRRR Freedom Community is virtually LIVE this year but in 2022 will be a recorded program and very likely at a higher price. Do not miss the benefit of live group coaching from Sarah.
Some of the Topics That Will Be Covered in the Community
Why the BRRRR model vs other types of strategies
Pros and Cons to the BRRRR Strategy
Examples of properties I completed with the BRRRR strategy
Setting up your team of experts: who you need on your team and how to find them (I will share my team as well for students that want that information)
The Buying Process and Finding great deals
What to look for when purchasing a BRRRR deal
What types of properties to stay away from
Market Fundamentals: What markets are best for the BRRRR strategy and using the checklist to analyze markets
Setting up your searches
Setting up your team of realtors and wholesalers
Off-market finds
Getting your financing ready
Discussing the BRRRR strategy and options to BRRRR with current on market deals
Estimating Renovation costs
BRRRR deals: on market, in completion and completed BRRRRs
Understanding the renovation process
Analyzing the financials on completed BRRRR deals,
Renos done and costs
The financials: All you need to know about analyzing and running the numbers for a BRRRR deal
Screening and selecting tenants: the 5 complete and thorough steps with all the documentation I use
Standard lease agreement and the 20 pages of addendum you will want to add to it
Tenant and Property Management
Understanding the Residential Tenancies Act
Financing overview using the BRRRR strategy
Lenders and Expectations from lenders
Scaling up your portfolio: Different strategies
JV's and Finding private money (if and when needed)
BRRRRing small multifamily properties
Conversions and legalizing properties: Duplex's & triplex's
Exit Strategies
Your Instructor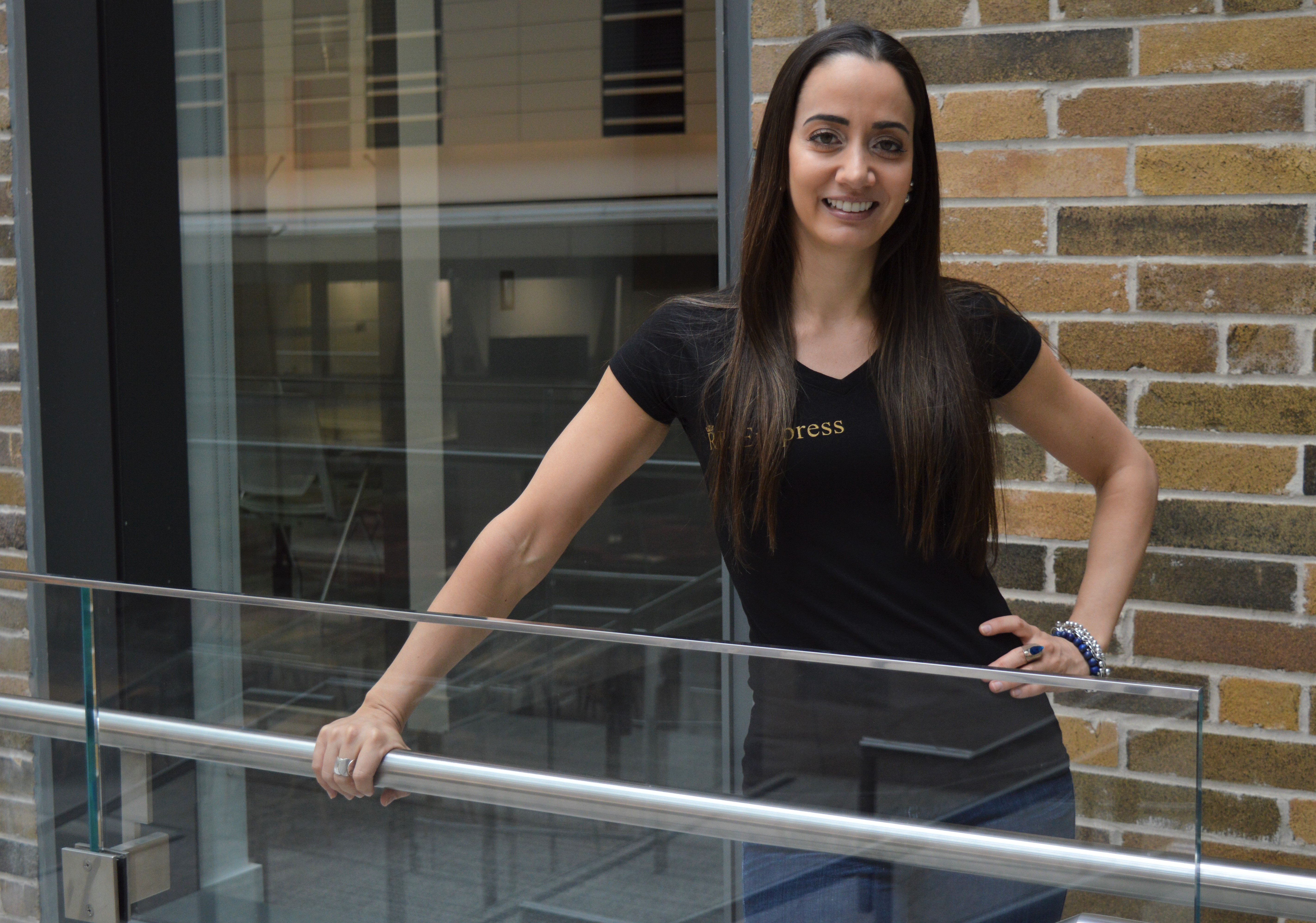 Real Estate Investor, Speaker, Coach, Mentor, Podcast Host
"Inspiring Canadian professionals to own property faster and easier"
Sarah Larbi specializes in helping take the mystery out of homeownership for Canadian's who thought real estate investing was going to be out of reach. She has earned their trust and respect by having the drive and focus to embark, build and grow a 7-figure, 10 property. 13 door, investment portfolio by her mid 30's all whilst employed full time.
She was able to exit the job world in the Fall 2020, only 7 years after buying her first investment property and 8 years ahead of schedule.
Through her various coaching programs, Sarah has helped students go from their first property to planning retirement in around 10-15 years. Her results-oriented approach has been featured in The Globe & Mail, Toronto Star, Canadian Real Estate Wealth magazine and 1010 News Talk Radio and she is often a guest on numerous North American finance-focused podcasts.
Hosting two podcasts herself Where Should I Invest? And as co-host on The REITE Club, that have both reached a Top 50 all-time ranking in investing in Apple podcasts, Sarah interviews fellow real estate investors about their strategies and geographical focus, providing audiences with valuable insights and actionable tactics for their own real estate goals.
Sarah is an invited back speaker and panellist with the Investor Forum and her expertise and insights are a sought-after subject at professional networking groups and as co-founder, she also hosts regular investor learning sessions, for experienced and newer investors, through the successful REITE Club.
When not attending various real estate and investor conferences and events or looking for her next investment property, Sarah can be found enjoying her time outdoors with friends and family at her vacation investment property in the Kawarthas.
Frequently Asked Questions
When does the program start and finish?
The course starts as soon as you join and you get access to any past recordings and resources. As long as you continue the monthly subscription you continue to get access to the new live calls and other resources. If you purchase access for a year you get a full 12 months access and then the option to renew.
How long do I have access to the program?
As long as you maintain up-to-date payments (either annual membership or monthly subscription) After enrolling, you have unlimited access to this program across any and all devices you own.
What if I am unhappy with the course or want to cancel?
We would be sorry to see you go, but you can choose to cancel at any time with 30 days' notice. We will not try and continue to charge you like some of those gyms ;) We do not give refunds or partial refunds, you will continue to get access until the next scheduled payment date.
How often do I get to speak to Sarah?
Sarah will be live on every group webinar and you can send questions ahead of time or ask them on the call.
Does this include any 1:1 coaching?
No, this is a larger group program. The intention is for you to be able to get access to Sarah's experience, ask questions and have the support of others for a reasonable monthly investment.
Why is the monthly fee $147?
Sarah normally charges $12k-25,000 for her personal 1:1 coaching or $3-4k for the small in field BRRRR group classes, so this is a lower investment level that still gives regular access to Sarah and can be something you choose to use on an ongoing basis.
Is the Community going to have hundreds of members?
The Community is going to be limited to 100 active members at any one time. Small enough for us to get to know each other, big enough to get a range of experience and insights from other investors like you.
Does this give me access to Sarah's programs?
No, but we will give you a special BFC price for any of Sarah's online programs and her higher-end coaching programs when there are special promotions on.